What We Do.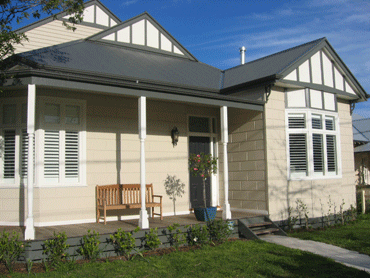 Crosbie Constructions are happy to build new houses from scratch or to complete renovations of existing properties.
Benn Crosbie is happy and available to give free quotations to clients.
Benn will guide his clients through the building process from start to finish. If clients already have plans he is able to walk them through the next - and sometimes complicated process - of town planning and council approval.
Once the building starts Benn will be working on the job as the chief carpenter and supervising all the other trades. He will tell the owners of the property what their duties are - such as, choosing colors, picking bathroom and kitchen fixtures.
Crosbie Constructions are somewhat unique in that Benn Crosbie is on site, checking the quality is always up to his very high standards and doing much of the carpentry himself to ensure the best end product.
Benn is happy to advise about ways to improve the environmental rating of your property; water tanks, more energy efficient heating and cooling, better insulation options.